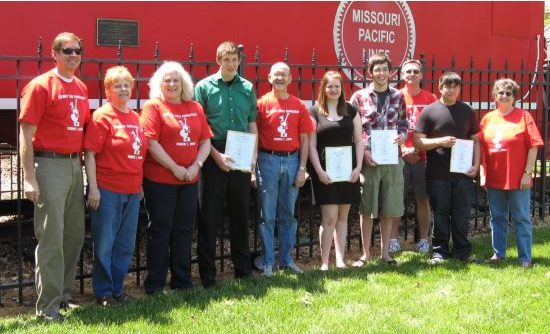 June 1, 2018 9:29 pm
On Sunday, May 17, 2009, the Metheny Music Foundation of Lee's Summit, MO awarded its annual music camp and summer studies scholarships. Lee's Summit is the hometown of guitarist and 17-time Grammy winner Pat Metheny. The Foundation's scholarship program began in 2007.
Metheny Music Foundation grants are given to qualifying Lee's Summit students in the fields of band, jazz, orchestra, vocal, "and any other area of music where the student shows passion and potential," said Foundation chairperson and co-founder Kathy Smith. Smith added, "For the past three years, our summer camp scholarships have been made possible by fundraising events and also by generous donations, for which we are grateful."
Pat Metheny's brother, Foundation board member and trumpeter Mike Metheny said, "If possible we try to let the recipients pick which summer session they would like to attend. This year those choices included camps at the University of Missouri/Kansas City (UMKC), the University of Central Missouri (Warrensburg), and Boston's Berklee College of Music. Who knows, maybe someday we will be able to help someone attend Julliard."
Metheny Music Foundation scholarship recipients for 2009 are:
Matt Bowers (percussion, Lee's Summit North High School), Collin Russell (piano and music technology, Lee's Summit High School), Kathryn Streeby (viola, Lee's Summit North High School), and Caleb Zimmerschied (tenor sax, Lee's Summit High School).